Empire
Decline, right on time.
What happened to the dream sublime?
Tear it all down we'll put it up again.
Another EMPIRE?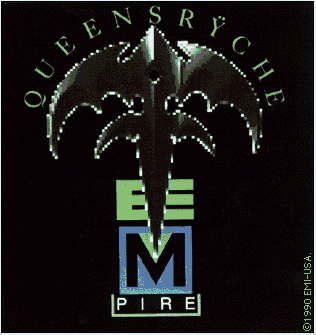 Recorded at Vancouver Studios, Vancouver, B.C., Canada, spring 1990. Mixed at Royal Recorders Studios, Lake Geneva, Wisconsin.
TRACKS
The Thin Line
Della Brown
Empire
Resistance
Hand On Heart
One And Only
Anybody Listening?